Vinni Sullivan: Vinni is an enthusiastic aviatrix, and a graduate in biological sciences,
who spent her professional career as a secondary school science teacher, retiring as head of science in 2011. She learnt to fly at White Waltham, gaining her PPL in 2000, IMC in 2003, and night rating in 2005.  In 2007 she qualified as a class rating instructor, and led the Saturday Brunch Club (SBC) fly outs.
Vinni has been TKI since 2010 and is currently the Instructor for Module 4: Navigation and Module 5: Flight Planning and Performance.
Marion Wooldridge: Marion has had a PPL for well over 20 years. She has IMC and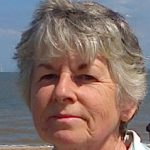 night ratings and, in 2007, obtained her twin rating. Professionally, Marion initially qualified as a veterinary surgeon and has been for many years a professor of epidemiology specialising in the international spread of disease. Until her retirement a few years ago Marion's epidemiological work involved lots of international travel, and she took the opportunity to hire local aircraft to fly whenever possible including Europe, America, Africa, Australia and New Zealand. Until recently, Marion was an Instructor with the Air Cadets. She also has a share in a White Waltham based aircraft.
Marion joined the WLAC Ground School Instructor Team in late 2016 and is currently the Instructor for Module 2: Meteorology and Human Resources and Limitations.
Doug Law: Doug is a graduate in Aeronautical Engineering and was a ground engineer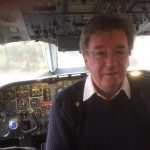 with British Airways from 1966. In 1977 he obtained his Flight Engineer wings and flew the VC10, Lockheed Tristar and Boeing 747 accumulating over 10,000 flying hours in a 26 year flying career. He is regularly seen flying in and out of White Waltham in club and various aircraft types.
Doug has been a TKI since 2011 and is currently the instructor for Module 1: Aircraft General Knowledge and Principles of Flight.