Welcome to West London Aero Club
White Waltham Airfield is home of the West London Aero Club (WLAC) and is one of the oldest and best known airfields in the country. Set in 200 acres on the edge of a picturesque estate in the beautiful Berkshire countryside, it is also reputedly the largest grass airfield in Britain.
The airfield is situated just three miles from the M4 (J8/9) and six miles from the M40 (J4). Central London is only 35 miles away and easily accessible by train or taxi. Windsor, Ascot, Henley, Reading and Maidenhead are all within easy reach. Let West London Aero Club provide you with the means to take your first steps into the world of aviation.
If you are interested in learning to fly this is the place to start. Book an introductory flying lesson and let one of our Instructors talk you through the first steps into the world of flying. Click here to read an article about White Waltham published in Pilot magazine. With three long runways there is always one into wind. The Club has plenty of parking space and a wonderful easy going atmosphere. With its friendly and historic clubhouse, a wide choice of aircraft and enthusiastic Instructors, WLAC is a truly unique flying club.
Learning to Fly at the West London Aero Club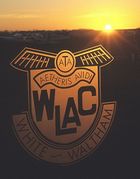 At White Waltham we train people for the UK FCL Private Pilot's Licence (PPL) and additional ratings. Your PPL is your passport to a brand new exciting world! With our experienced instructors we provide expertise, professionalism and facilities to help you achieve your ambition and fulfil your dreams of becoming a pilot.
Your Introductory Flying Lesson
Flying experience gift vouchers allow you or your family and friends to take to the skies. The best place to start is with an introductory flying lesson where you take the controls and fly one of our Piper Warrior aircraft. On completion of your flight you will be presented with a certificate detailing your achievement. We also offer a variety of flight experiences and vouchers including flights in a Piper Supercub, a de Havilland Tiger Moth, and aerobatic flights in a Pitts Special
Contact Ops to discuss making a booking.
Interested, want to find out more?
Please contact Operations on 01628 823272 or email ops@wlac.co.uk

Brief history of White Waltham Airfield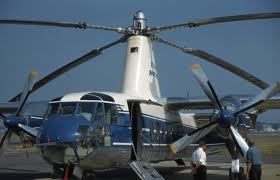 In 1928, the de Havilland family aquired the land and formed the de Havilland School of Flying which opened in 1935. The MOD requisitioned it for use during World War II and in 1940 it became the HQ for the Air Transport Auxiliary (ATA) whose members were responsible for the delivery of all aircraft to and from RAF stations. During the war years the ATA achieved a remarkable 309,000 aircraft movements enabling the RAF to concentrate exclusively on operations.
White Waltham has also been home to Fairey Aviation, manufacturers of aircraft such as the Gannet and Rotodyne. It has been a civilian airfield and the home of the West London Aero Club since the early post-war years.