Welcome to West London Aero Club PPL/LAPL Ground School.
As part of your journey to being awarded your Private Pilot's Licence (PPL) or Light Aircraft Pilot's Licence (LAPL), you are required to pass nine ground exams. These are now done as online e-Exams, which are marked automatically as soon as you complete an exam. The questions are mostly multiple choice in style.
We have an online study course that will help you to achieve success in these exams – the training material and practice tests can be found at wlac.groundschool.online. Groundschool tuition is available on a one-on-one basis either face to face or via Zoom. From time to time, group tuition sessions take place as well, particularly for Navigation/Flight Planning and for Meteorology.
You will need to create an account at portal.caa.co.uk and register for e-Exams before you can take the e-Exams. This is the same portal which is used for your application for an aviation medical examination.
Exam sessions take place from time to time. For more information on these, click here.
For further details on all groundschool matters, send an email to groundschool@wlac.co.uk.
The nine exams are:
Air Law: The rules which govern our flying. You should pass this exam before flying solo, so this should be one of the first exams that you take. (35 mins)
Operational Procedures: The practical application of Air Law with respect to safety and operating rules. (30 mins)
Principles of Flight: How and why an aircraft flies. (35 mins)
Aircraft General Knowledge: How an aircraft works (airframes and engines). (35 mins)
Human Performance and Limitations: Get to know your environment in the aircraft and how it affects you. (25 mins)
Communications: What to say on the radio and when, and what to expect to hear from Air Traffic Control. (20 mins) This exam is also a prerequisite for your Radio Telephony licence (FRTOL).
Navigation: How to navigate through the sky by preparing a flight plan, using maps, a navigation computer, radio frequencies and aerodrome plates, i.e. getting from point A to point B without getting 'lost'. (45 mins)
Flight Performance and Planning: How to get maximum performance and endurance from your aircraft by correct and accurate loading. (45 mins)
Meteorology: Weather is one of the most important factors in planning a safe flight. Know how to understand weather, how patterns form and change and how to understand weather forecasts. (50 mins)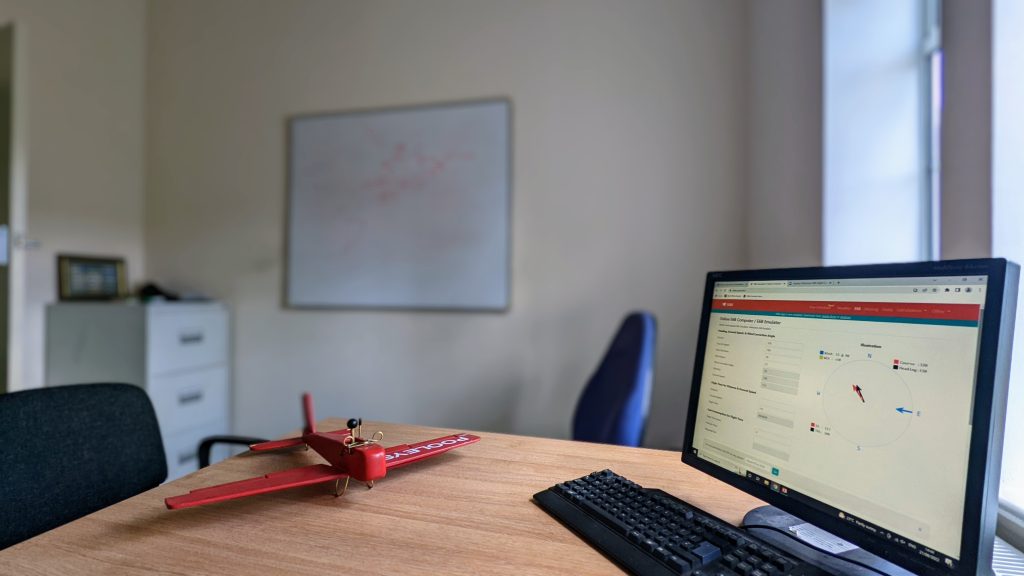 There is no prescribed sequence for you to take these exams, but bear in mind the following guidelines:
You should have passed Air Law before you fly the aircraft solo

You must have passed Navigation and Flight Performance and Planning before you fly your solo 150nm cross country exercise
From the date of your first exam attempt, you have eighteen months to complete the rest of your exams. From date of your ninth exam pass, you then have two years to complete your flight training, pass a flight skills test and have your licence issued.